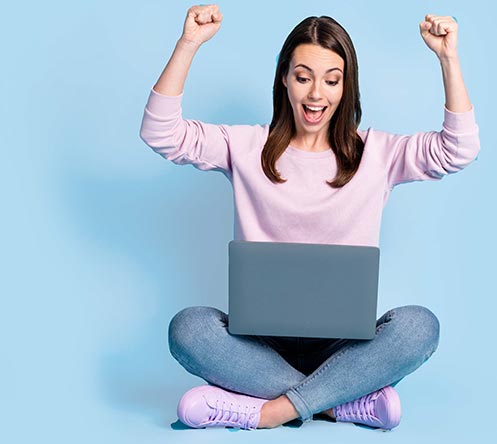 Theory in Rotterdam
One day course in English
With our simple and most successful study program you pass your CBR Car theory exam for Sure!
We guarantee success!
Our Program includes
Full Theory Package €99
With this package You will Pass for Sure!

One-day Theory Courses in Roterdam


Exam oriented training


50 Online Exams


3250 Practising Questions


Access to Online Zoom Course


Summary of the Theory Book


Guide: Pass your CBR exam


Mobile Apps


Chat support
We guarantee succes
No succes = money back:
We are so sure about our quality that we guarentee succes.
If you passed 7 of the 10 last made exams at our online exams and you fail the CBR Exam then:

We will pay your new CBR exam.
If you follow our instructions
You will Pass for Sure!
Pay only €15 - Reserve your seat & Start immediately the online exams. Pay €84 later.
Pass for sure!
Why we have the highest passing rate in The Netherlands:
Did you know more then 50% of the people fail on the first CBR Theory Exam? We built our courses so you can have a quick and easy way to pass the exams at once! 
This is why we have the highest passing rate in The Netherlands and how we make sure you pass the exam:
1) Quality
This one-day theory course includes everything that CBR can ask on the exam! No surprise at the exam. We make sure you have a full understanding of the theory. With the Exam Training on the same day (CBR Warm-up sessoin) we make sure the theory is fresh in your head.
2) Experienced in teaching in English
The theory could be hard to understand if English is not your native language. Our teachers are experienced and familiar with students from all around the world.
Everything we do is in English, as well as our study materials.
3) For sure!
Don't test yourself at CBR; test yourself at home with our 50 online exams. Did you pass these exams? Then you are sure you will pass the CBR Exam. Did you make some mistakes? Just join an online live theory course via Zoom. This is included for free!

Get ready
You will receive a digital license immediately after you have registered for a course. With this license you have access to 500 practice questions.
After each question, you will immediately be told whether you have answered the question correctly or incorrectly, with a clear and extensive explanation.

Course
We know what the CBR can ask during the theory exam. Our experienced teachers share this knowledge with you.
At the beginning of the course you will receive the summary of the theory book, the guide CBR – Getting your driving license and QR-codes to the Mobile Apps.

Exam
After the course you will know everything! Go to the CBR as soon as possible, or keep repeating your knowledge with the 50 theory exams supplied within the license.
Take a one day theory course in Rotterdam.



Including extra study material

Frequently asked Questions

Do you book the theory exam?
No, always book the theory exam yourself via cbr.nl/en. Then you know for sure that you have an exam at the earliest day. It is arranged in a few minutes.
Beware: there are websites that promise a (faster) theory exam. That is not possible. You pay too much, get a theory exam at a different time (much later) than promised or never hear from them again.
Don't get scammed!
Always book yourself at cbr.nl/en.

Can you tell me more about the course?
We start at 10AM. The course is divided into eight subjects. There are breaks between the topics. We will be ready around 5:30 PM. There is always coffee and tea available for free.
You will receive additional study material from the theory teacher when you enter the course:
– The summary of the theory book
– Links to mobile apps
– Guide: 'Get your driver's license'

What is this online license?
The online license gives you access to our online theory platform. This contains 500 practise questions. You can use this before the course. After the course, this license gives you access to 50 exams. If you pass this online exams, you are 100% ready for the CBR Theory Exam.